House price growth has made home ownership increasingly unaffordable for many aspiring buyers, according to RICS.
October 4, 2016
What's the latest?
The UK will face a rental supply crisis by 2025 unless the Government takes action to boost the sector, according to the Royal Institution of Chartered Surveyors (RICS).
A whopping 1.8m new rental homes are needed within the next decade to keep up with rising demand.
And to add to the gloomy picture, an overwhelming 86% of landlords have no plans to increase their portfolios this year, with the trend expected to continue for the next five years.
The group is calling on the Government to boost the rental sector by reversing April's Stamp Duty hike and encourage more new homes to be built.
Why is this happening?
Rising property prices has contributed to the number of households renting doubling from 2.3m in 2001 to 5.4m in 2014.
But the supply of property to rent has failed to keep pace with rising demand.
And the situation looks set to worsen following the introduction of the new higher Stamp Duty rate for second home owners in April.
A balance of 58% of estate agents reported a drop in buy-to-let sales since May and the situation is expected to deteriorate further next year, when landlords lose their right to deduct their mortgage interest from their tax bill.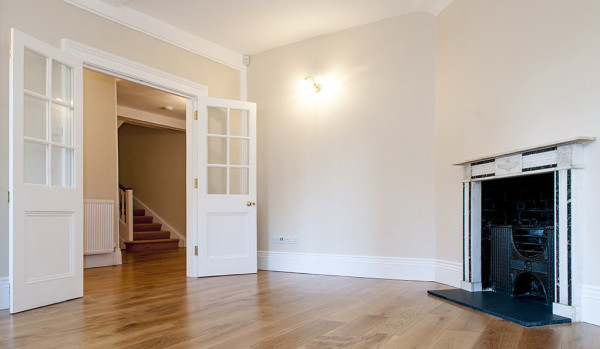 Above: five-bedroom terraced house to rent on Fore Street, Hatfield.
Who does it affect?
The looming crisis is bad news for anyone hoping to rent a home, particularly first-time buyers who are saving to get on to the property ladder.
The shortage of homes to rent not only means less choice, but it is also likely to lead to higher rents as well.
Jeremy Blackburn, RICS head of policy, said: "Any restrictions on supply will push up rents, marginalising those members of society who are already struggling."
Sounds interesting. What's the background?
To tackle the issue over the long-term, RICS is calling on the Government to create a new private sector where properties are built specifically for residential letting.
Blackburn said: "With increasingly unaffordable house prices, the majority of British households will be relying on the rental sector in the future.
"We must ensure that it is fit for purpose, and the Government must put in place the measures that will allow the rental sector to thrive."
Zoopla (October 4th 2016)