And the main trigger would be a further cut in interest rates, according to City firm Bernstein.
September 21, 2016
What's the latest?
The typical cost of a fixed rate mortgage could fall BELOW 1% if the Bank of England cuts interest rates again.
The average interest charged on a fixed rate mortgage has already fallen to a record low, with people borrowing 80% of their home's value, typically getting rates of between 1.6% and 1.7%.
But City firm Bernstein thinks the cost could come down further for borrowers with big deposits if the Monetary Policy Committee (MPC) slashes interest rates again.
Chirantan Barua, of Bernstein, said: "If you have 20% to 30% cash [deposit] and a good credit profile, the day where you will be able to actually bargain out a sub-1% mortgage in this market is not too far off."
Why is this happening?
The main factor that would lead to lower mortgage rates would be a further reduction in interest rates, which would in turn push down lenders' own borrowing costs.
At the same time, intense competition on the high street for mortgage customers is likely to spark a renewed price war among lenders, leading to the launch of some eye-catching deals.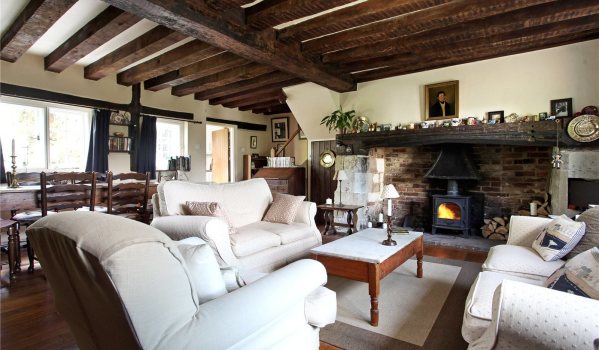 Above: three-bedroom terraced house in Guildford town centre, Surrey.
Who does it affect?
Unsurprisingly, people who are borrowing a lower proportion of their home's value are likely to enjoy the best rates.
The group predicted that mortgage rates for people with a 20% equity stake in their property could come down by around 0.5% to just over 1% by the middle of next year.
Typical interest rates charged to people with bigger stakes are likely to fall even further to below 1%.
The difference between a 1.6% mortgage rate and a 1% one would save a borrower with a £200,000 mortgage around £60 a month.
Sounds interesting. What's the background?
The MPC cut interest rates to a new record low of 0.25% in August following the UK's vote to leave the European Union.
And it is widely tipped to reduce rates further to just 0.1% at its November meeting.
But even before August's rate cut – the first for seven years – lenders were already cutting their mortgage rates to new record lows in a bid to secure business.
HSBC caught the headlines in June this year when it launched the first ever fixed rate mortgage at below 1%.
The two-year deal had a rate of 0.99%, but was only available to homeowners with a 35% deposit, and it came with a hefty £1,499 fee.
The mortgage market traditionally hots up in the second half of the year, as banks and building societies strive to meet their end-of-year lending targets.
But before opting for an eye-catching rate, borrowers should factor in the full cost of their deal. High arrangement fees can quickly eat into any savings made through lower interest rates, particularly for those whose mortgages are not large.
Zoopla (September 21st 2016)